Spring is around the corner! How exciting! It feels like we just said 'Happy New Year' two weeks ago! I can't wait to see all the bare trees grow leaves and all the flowers bloom. That would be picture-taking galore!
Speaking of flowers; the complete outfit I have for today is built around the Ava Maxi Top from Sealed With A Kiss. This plus size top is a cool toned poppy print maxi top which is very versatile. You could honestly wear this through all four seasons, and just add layers or switch it up as needed. It makes for a cute trendy outfit for not only the plus-size fashionistas, but for all ladies, including those of us who prefer modest fashion. It could also be dressed up for going out or worn casually.
The length of the top makes it perfect for shorts, capri, leggings, jeggings, jeans, and even straight pants. It would also look great with a knee-length or midi skirt. And how about with a fitted tank dress? That would look gorgeous too! The possibilities are only subject to our individual tastes and creativity.
Get The Look:
The Ava Maxi Top in Olive Floral is available in US sizes 1X to 6X. Most of us already have a tank top and a pair of jeans that will go perfectly with the top as pictured. Add your favorite shoes, handbag or wristlet, and you're good to go!
But, if like me, all you have are black tank tops and you would prefer a colored one to complete your outfit, then you could grab one here – Adjustable Strap Long Solid Tank Tops. These are a necessity because of their long length and adjustable straps. They are also available in many colors and are sold as a single tank top or a set of four in different colors. Sizes go up to a XXXL.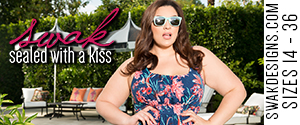 A nice pair of booties I would recommend are the
Forever Women's Buckle Strap Ankle Booties
. They are also available in lots of colors, but the Tan, Taupe, Brown or Black would be my top choices. You can get these booties in US sizes 6 – 10.
Changing It Up:
I like to change things up, so my guess is so do you. To switch up how you wear the maxi top, try wearing it with a tank dress, and taupe pumps. You would have a nice outfit for girls night out or for date night with that special person in your life.
You could also switch it up even more by adding a scarf, jacket, or vest to really change up the look. Make it your own!
Savvy Saving Tips:
When shopping, buy an item or an outfit that can (for the most part) be mixed and matched with things you already have in your closet. The items here – nude pumps, black tank dress, brown booties, and tank tops – are all things that would go very well with other items already in most of our closets. And if you already have these items in your closet, then the maxi top would go perfectly with them. That's how our closets become more put together!
Final Words:
I hope you like this outfit and are thinking up ideas about how to wear it and make it your own. If you have any additional ideas about how you would wear it, leave a comment below so we could all learn from you!
And last but not least, be sure to enjoy your plus size trendy outfit and walk with confidence! 🙂
WANT TO START YOUR OWN ONLINE VENTURE? START HERE!